Heidi Vogels is an Amsterdam based artist, filmmaker and organiser. Since her graduation at the Gerrit Rietveld Academy in 2000, she has applied photography, film and other forms of research in her work and projects. Since several years, she explores heterotopic spaces, specifically the garden, in a film project in the Medina of Fez, and in the oases of Tighmert in Morocco. Currently she developed Garden Collectives, a collaborative program through which she explores 'other spaces' in the city together with colleagues and participants in Amsterdam Nieuw-West. A city district home to art space Bureau Postjesweg, an initiative she co-initiated and developed which opened its doors last year. 
Next to this Heidi was also part of the development of Cracking the Frame Presents, an irregular program of screenings, talks and events in Amsterdam, investigating the connections between documentary film and visual arts.
Her film projects have been presented at Quartair in The Hague, Jut Art Museum in Taipei, Appartement 22 in Rabat, Institut Francais in Fez, LE18 in Marrakech, PuntWG and Bureau Postjesweg in Amsterdam.
Recently her work was presented in exhibitions at le18 in Marrakech, Quartair in The Hague and Jut Art Museum in Taipei.
About the Fez Garden project :  GARDENSOFFEZ.COM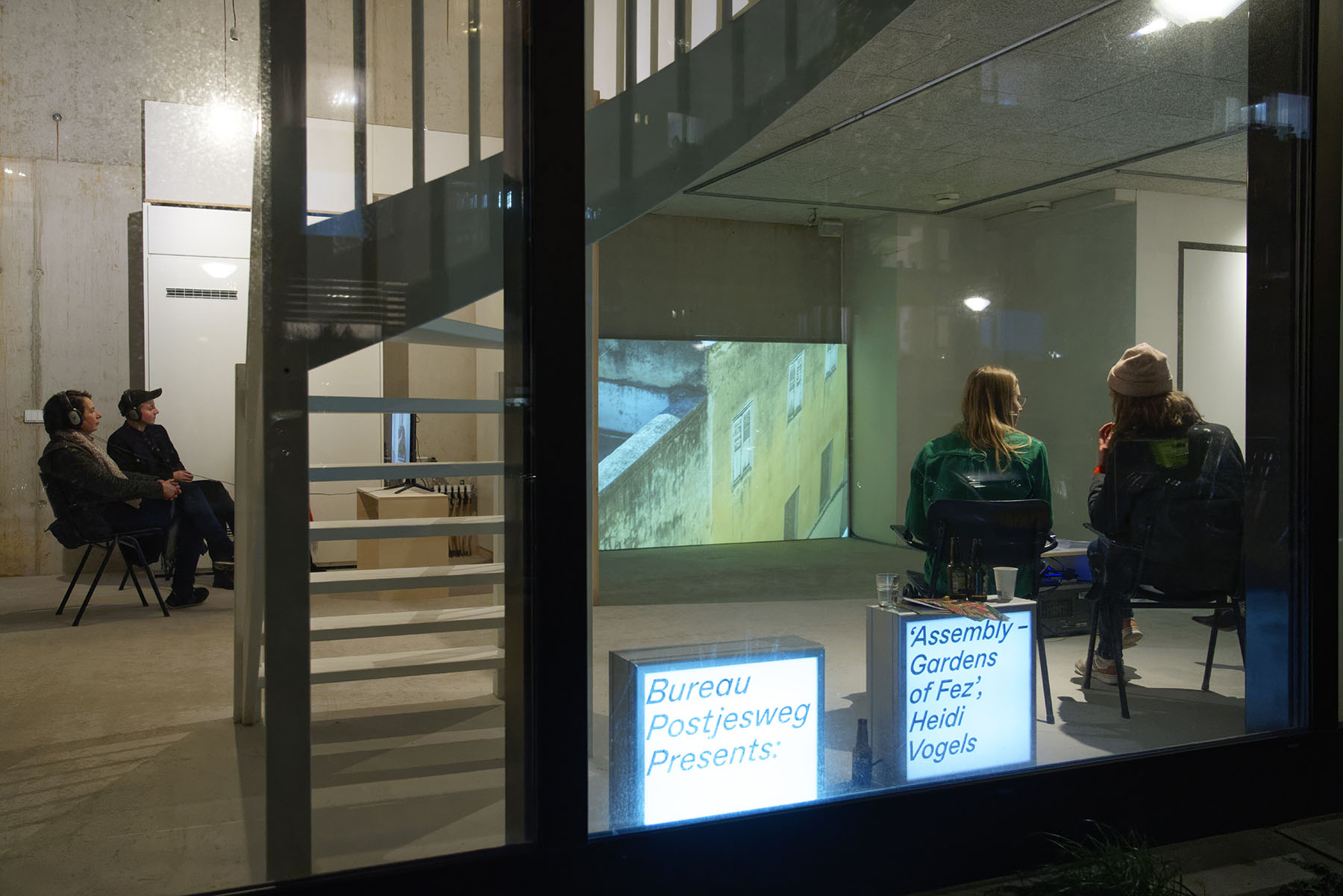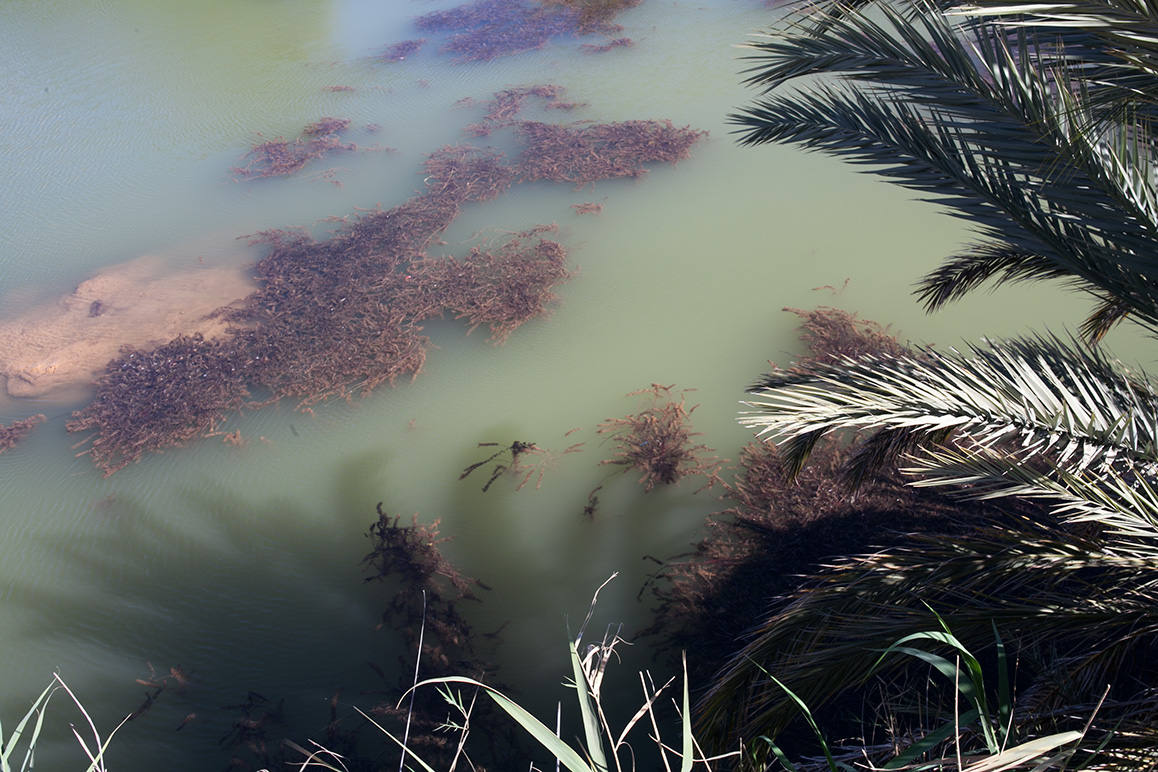 Heidi Vogels, born in 1978, Eindhoven, The Netherlands
Lives and works in Amsterdam
Studies
1997 – 2000 Gerrit Rietveld Academy, fine arts, Amsterdam
1996 – 1998 Design Academy Eindhoven
Studies and workshops
2018 Workshop 16mm film, Worm, Rotterdam
2015 Script Academy and Scriptlab, Amsterdam
2014 Masterclasses AHK Master of Film, Binger Institute, Dziga werkplaats
2006 Workshop – We Rule The School (film, art, theory), Arteleku, San Sebastian
2004 Workshop – Harun Farocki, Hangar, Barcelona
Artist-in-residence programs
2019 Van Gogh Huis, Zundert
2019 Tenijama AiR, Sapporo, Japan
2018 Cercca, Llorenç de Penedes, Spain
2017 Le18, Marrakech, Morocco
2017 Caravaan Tighmert, Morocco
2015 The Villa, Sefrou, Morocco
2014 Café Tissardmine, Sahara, Morocco
2014 Institute Francais, Fez, Morocco
2013 Institute Francais, Fez, Morocco
2012 Institute Francais, Fez, Morocco
2008 Ssamzie Space, Seoul, Korea
2004 Hangar, Barcelona
2001 Kunstfabrik am Flutgraben, Berlin
Research projects
2018-present Garden Collectives, Amsterdam Nieuw West
2017-present Garden Ecologies, Tighmert region, Morocco
2011- present, Gardens of Fez, Morocco
2008 Narrating Melancholy, Seoul, Korea
2006-9 Borrowed View nr.3 Represent – or let it continue, Barcelona – Beirut
2004-7 Borrowed View nr.2, One in between Two and Three, Barcelona
2003 Borrowed View nr.1, la vista prestada bcn, Barcelona
2002 Regarding Landscape, Bloemendaal
2001 Traumgarten, Berlin
Articles
2016 Of Other Worlds – written in collaboration with scholar Halbe Kuipers and published in Cinematicity: city and cinema after Deleuze – Journal of Urban Cultural Studies, UK
2011 Thinking of a garden, article for Morning Lawn, artist book by Lotte Geeven
2007 Article for Mr.Motley, edition Het Bewijs
Assigned projects
2009 Folding Landscapes, Salland (province of Overijssel)
2009 Garden Perspectives, Noord Holland (Drftwd Architects)
2005 Wall, Ceiling, Blanket, Dress, Rehearsal, Terrassa, Spain (Hangar)
Presentations and exhibitions 2016-2019
2019 Garden Collectives, talk in frame of Aman Iman and Qanat at Darna, Brussels
2019 Ringsporen 1: Garden Collectives preview, Bureau Postjesweg, Amsterdam NW
2018 Presentation Notes I, JutArt Museum, Taipei
2018 Garden Collectives – In Pursuit of the oasis, workshop and march, le18 Marrakech
2018 Image, landscape and power, public talk, le18, Marrakech
2018 Group exhibition, Notes I, The Flying Land, JutArt Museum, Taiwan
2017 Group exhibition Qanat: Between wells, le18, Marrakech
2017 Group exhibition The Flying Land, at Quartair, The Hague
2017 Garden ecologies, presentation at le18 Marrakech, Morocco
2017 Presentation at De Fabriek, Eindhoven
2017 Screening short film at Tighmert festival, Morocco
2016 Screening short film Elopements at La Serre, Marrakech, Morocco
2016 Oblique Gardens, presentation and screening with artist Randa Maroufi and theorist Alena Alexandrova at SMBA, Amsterdam
2016 Work inlcuded in the exhibition The Day After by Maryam Jafri at Tabakalera, San Sebastian, Spain
Grants
2019 AFK
2018 Mondriaan Fonds
2017 Lutfia Rabbani Foundation, Gerbrandy Cultuurfonds
2016 LEF Mediafonds
Publications
2010 Magazine An Endless Supply #10, Nottingham
2010 Magazine The Last Summer, Jang Un Kim, South Korea
2007 Magazine Foto Kvartals, Vilnius
2006 P_O_2 Queda La Marca, Spain
Other
2018 – 19 Teaching documentary film and visual arts at Webster University, Leiden
2016 – present Co-initiator and programmer of Bureau Postjesweg, Amsterdam NW
2016 – present Art program director at Cracking the Frame, Amsterdam
2016 – present Boardmember at DeltaWorkers, New Orleans
2003 – present Advisor and coördinator artist-in-residence Platform NL at DutchCulture | TransArtists (part time)