24 March 2022 | 2.00 pm to 6.00 pm
LOCAL ART SCENE Riyadh
SCHEDULE:
2:00 – 2:30 An introduction of the mapping of the Riyadh art institutions
2:30 – 3:15  Talal AlZeid – Rise in collecting art in Saudi Arabia.
3:15 – 4:00  Lulwah Alhomoud –
4:00 – 4:30 Deemah Almuslat – How to communicate with artists.
4:30 – 6:00 Q&A time
SPEAKERS:
Talal AlZeid
Artist
Talal Al Zeid (b. 1981) is an artist from Ha'il, Saudi Arabia. He grew up in Europe and was immersed in hip-hop during the early 1990s, which marked the beginning of his career in graffiti art. He then moved to the US to pursue his higher education, and upon graduation he set up his studio in Riyadh where he currently lives and works.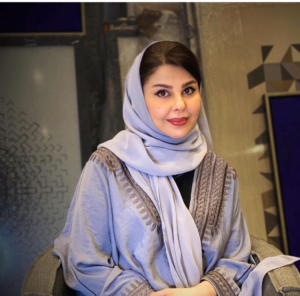 Lulwah ALhomoud
artist and curator
Lulwah Al Homoud (b. 1967) is an international award-winning artist who started her career in London after finishing her MA degree in art from Central Saint Martins. Her work is in the permanent collection of international museums and art institutions such as the British Museum, London; Jeju National Museum; Five Continents Museum, Munich; The Green Box Museum of Contemporary Art from Saudi Arabia, located in Amsterdam; and Los Angeles County Museum of Art.
Deemah Al-Muslat
Art manager
Deemah is an interior architect working as an Art manager at LAHAF, managing and coordinating all aspects of exhibitions, from communicating with the artist to shipping and archiving. Also, she works as an art manager for many exhibitions since 2015.